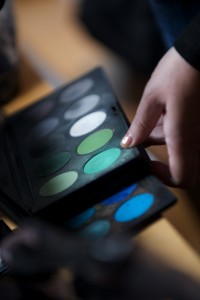 Hi my name is Ciara McCarthy and I have been working as a professional make-up artist for almost 20 years. I have worked extensively within the beauty and fashion industries, both in London, where I am based, and globally.
I gained my qualification in Make up for photography, television, theatre and film, including special effects and hair styling, from the Dun Laoghaire College of Art and Design.  It was a fantastic course and although I mainly work in photography I still get to dip a toe into film and television work.
My clients include: Marie Claire, Radio Times, BBC, Charlie XCX, Sassoon, HOB Salon's, BBC, Clairol, Getty Images, Black Hair to name but a few.
I love my job and I am as happy applying make up on a bride who never wears make up as I am on a seasoned pro.
I am presently working to gain my qualification in teaching. I am really looking forward to passing on what I love to the next generation.