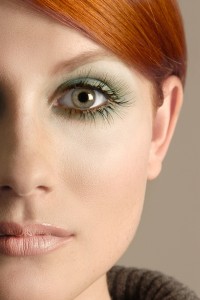 Group Lessons are available to no fewer than 6 people and no more than 10. The lessons are will be similar to the private lessons. We will start with the basic cleansing and moisturising and then work through a natural look and finally a smokey eye. I will tailor a lesson to suit what the majority is looking for.
Before we begin any demonstrations I will go through your make up and tell you what works, doesn't work or what is a bit passed its best.  At the end of the session you can all swap those shades that might not suit you but works beautifully with your friends colouring.
I will start with a practical demonstration of a simple natural look on one of the group and you can all give it a go.  I will be there to offer practical advise and tips and shortcuts to achieving your desired look.
I will bring along my brushes and make up to cover any missing items. I will go through what you need for the basics and what can be added for fun looks.  I will cover colours that compliment eyes and colours that intensify them and a few colours that work beautifully with everyone.
This make up lesson can take place in the comfort of one persons home or at a  venue of your choosing.
Please note a holding deposit is required for a group booking.
Group lessons are £75 per person for two hours (longer sessions can be booked if you feel it necessary. Prices on request)
Check out one to one lessons for lessons completely tailored for you
For large groups of more than 10 a second artist may be called in. (Prices on Request)